Sponsored by 89.3 The Current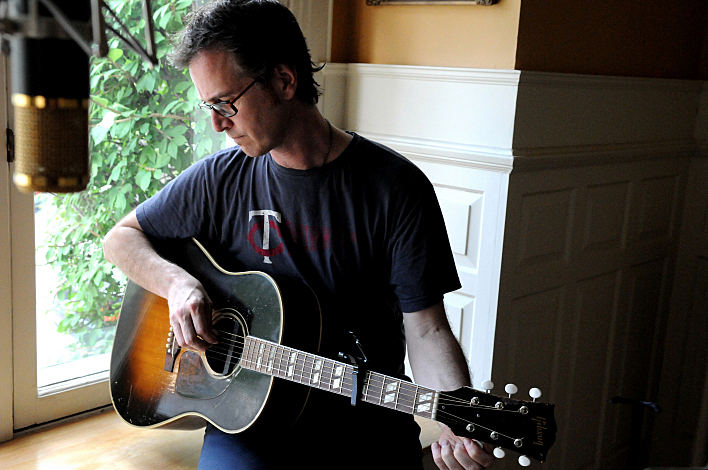 When
Words & Music by Dan Wilson
An Evening with Dan Wilson
Tickets
pre-sale for The Current listeners on sale Thursday, March 20, 2014, 10:00 AM
public on sale on sale Friday, March 21, 2014, 12:00 PM
$45.00
$33.00
Presented by 89.3 The Current, The Cedar & Sue McLean and Associates
Dan Wilson is set to release his new album Love Without Fear on April 15 and to celebrate, Dan will perform three special shows at the Cedar Cultural Center on June 4th, June 5th, & June 6th.
Night one, June 4, will feature "Words & Music by Dan Wilson," an evening of songs and stories that pulls back the curtain on the art and practice of songwriting. Between stripped-down renditions of some of the modern-day classics he has written on his own and with such collaborators as Adele, Taylor Swift, the Dixie Chicks and Carole King, Dan shares his insights into songwriting and relates the moments of discovery that led to them.
For night two, June 5th, Dan will invite friends and special guest musicians to the Cedar and perform live in concert.
For the June 6th show, Dan says "Let's call night three 'Chef's surprise.' I'm going to have fun with the format this night, maybe include elements of nights one and two, and mix in some songs, mine and covers, that I haven't performed before."
These three shows are the first of Dan Wilson's tour in support of his new album, Love Without Fear. The album "is about being left alone and desperately wishing for connection and togetherness," explains Wilson. "The sound lives at the intersection of Americana and Beatles-influenced rock and roll, a little bit of twang and a lot of cinematic emotion."
Pre-Sale Information
Pre-sale will run on Thursday, March 20 from 10 a.m. until 10 p.m.
Password: CURRENT
Purchase tickets for Wednesday, June 4.
Purchase tickets for Thursday, June 5.
Purchase tickets for Friday, June 6.
Related content
Dan Wilson talks about the success of 'Closing Time' and the changing industry
Dan Wilson debuts "Disappearing"
Dan Wilson: Artist of the Month (January, 2013)
---