Local

The Current Goes to Duluth
Hosted by 89.3 The Current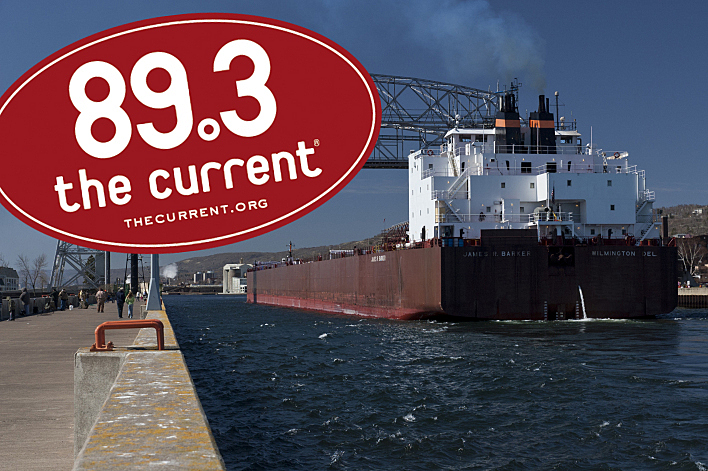 Tickets
On sale Tuesday, July 8, 2014, 8:00 AM
$10.00, for the Red Herring Lounge show
$35.00, (advance) for All Pints North Summer Brew Fest
The Current heads to Duluth for summer fun and local music at the end of July!
Duluth Mayor Don Ness declares Friday, July 23 "Stream The Current in Duluth Day"
Friday, July 25
Join Morning Show hosts Jill Riley and Steve Seel on Friday, July 25, from 3 to 7 p.m. for a live broadcast from Endion Station Public House in Canal Park, a new taphouse and ciderhouse from the Fitger's Brewhouse parent company. Stop by for a happy hour hang, great music, and summertime fun with Jill and Steve. Mayor Don Ness will join the live broadcast, along with special guests Alan Sparhawk and Mimi Parker from Low and Trivia Mafia.

Then head over to the Red Herring Lounge at 8 p.m. for The Current Does Duluth, a live concert featuring music by Duluthians Low, Tin Can Gin and Sarah Krueger. Tickets for this 21+ event are $10.
Saturday, July 26
On Saturday, Team Current will be hanging out at All Pints North Summer Brew Fest at Bayfront Festival Park from 3 to 7 p.m. Meet the hosts and pick up some sweet Current swag while you enjoy Minnesota's craft brews and live music.
About The Current
The Current, from Minnesota Public Radio, brings listeners the best authentic new music alongside the music that inspired it, from local to legendary, indie to influential, new to nostalgic. The Current began broadcasting in 2005 as a non-commercial, member-supported radio station. From the start, The Current has received numerous accolades, including FMQB Triple A Conference NonComm Station of the Year and Jim McGuinn Program Director of the Year in 2010, 2011, 2012 and 2013. In 2014, City Pages readers named it "Best Radio Station" in its annual "Best of the Twin Cities" awards. The Current and its hosts have also been honored by the Minnesota Daily, Women's Press Awards and Vita.MN. Its stellar broadcasts of in-studio performances have been featured online at Pitchfork Media and Prefix Magazine.
---