Rock

The Jayhawks
Sponsored by 89.3 The Current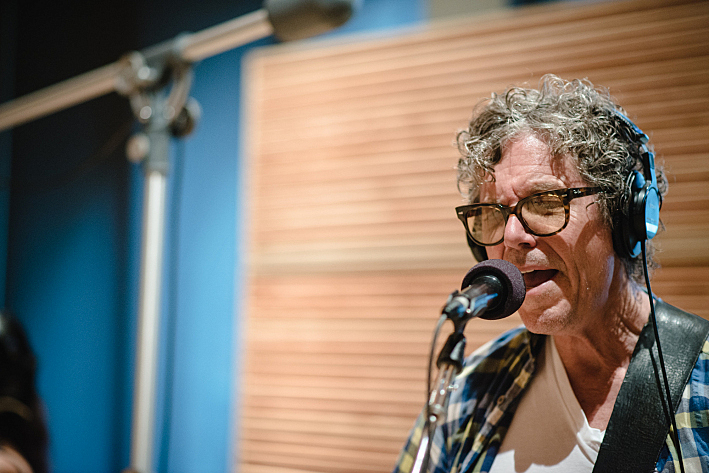 Tickets
The Current pre-sale on sale Wednesday, June 4, 2014, 10:00 AM
On sale Friday, June 6, 2014, 12:00 PM
$30.00
The Jayhawks perform live in The Current studio
The Current Pre-Sale
Pre-sale for listeners of The Current will run Wednesday, June 4 from 10 a.m. to 10 p.m.
Password: smile
Purchase pre-sale tickets here for Friday night.
Purchase pre-sale tickets here for Saturday night.
18+
The Jayhawks were definitely swimming against the tide when they emerged from a crowded Minneapolis music scene halfway through the 1980s — a memorable decade that saw the likes of the Replacements, Soul Asylum, Husker Du and Prince put Minnesota on the musical map in a big way. Forging a rootsy sound that wasn't quite rock or country — "Hank Williams on speed" somebody once memorably called it — The Jayhawks quickly turned into one of the most important bands of the post-punk era.
Formed by Mark Olson, Gary Louris, Marc Perlman and Norm Rogers in early 1985, The Jayhawks original members all came from a variety of Minneapolis bands toiling away in the hyperactive local club scene at the time. Prolific and highly motivated, the band amassed a staggering number of original songs in a very short time, culminating with a self-released eponymous debut album in 1986. After a tumultuous period that found the band actively seeking a recording contract, The Jayhawks finally landed with Twin/Tone Records, the seminal Minneapolis indie label that released early records by the Replacements and Soul Asylum. Blue Earth, released in 1989, was a quantum leap forward from the first album and garnered widespread positive reviews. It also caught the ear of Def American producer/A&R rep George Drakoulias, who legendarily heard Blue Earth playing in the background during a call to the Twin/Tone offices.
The second phase of The Jayhawks reissue project is slated to commence in 2014 with the reissue of the Sound of Lies, Smile and Rainy Day Music albums. Most of the 1997 touring lineup (Gary Louris, Marc Perlman, Tim O'Reagan, Karen Grotberg and Kraig Johnson) will be hitting the road in Summer 2014 to reacquaint audiences with these crucial albums plus selected material from other periods in the band's long history. The Jayhawks have made music in 4 different decades and are as vital now as they were in 1985. They definitely have earned their reputation as a true American treasure.
---