Hold Steady performs in studio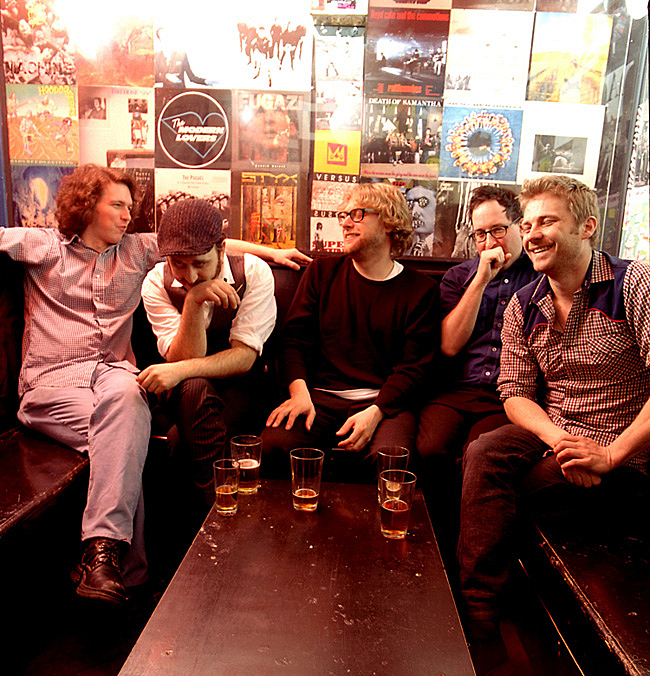 They may call New York City their home now, but their songs are rife with references to the sights and sounds of their hometown of Minneapolis. The group joined Mary Lucia in the Current studios to perform and discuss life in the big city.
Songs: "Don't Let Me Explode," "Modesto is Not That Sweet" and "Your Little Hood Rat Friend"
Guests
Resources
Related Stories
The Hold Steady hold court The Hold Steady's last release, Separation Sunday, was a concept album. Singer Craig Finn's inspiration for their new critically acclaimed album Boys and Girls in America was a line from Kerouac's On the Road: "boys and girls in America have such a sad time together."