T-Bone Burnett - in studio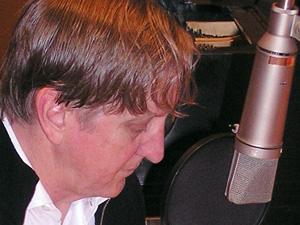 Burnett has toured with Bob Dylan, recorded with Leo Kottke, has written music for Sam Shepard plays, and scored Coen brothers' films.
Some of his most notable work has been for his contributions to hit movies such as "Walk the Line", "Cold Mountain," and "O Brother Where Art Thou?".
He's touring in support of his record, "The True False Identity". Burnett spoke with Dale Connelly.
Songs performed: "Humans from Earth," "Earlier Baghdad," "River of Love," and "Shaken, Rattled and Rolled."
Resources