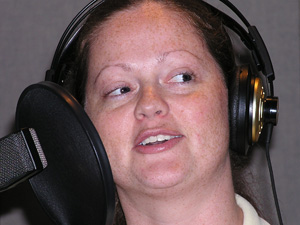 This Iowa native is the premier female Hip Hop artist in the Twin Cities. She's also creating opportunities for many other Twin Cities artists, helping to produce the Twin Cities first-annual women in hip-hop conference called "B Girl Be Hip Hop Summit" in 2005.
Desdamona is a four-time winner of the Minnesota Music Award (MMA) for "Best Spoken Word Artist," and in 2005 she was nominated for "Best Spoken Word," "Best Hip Hop Recording, Critics Choice, and "Artist of the Year."
Currently, she is promoting her first full-length release, "The Ledge."
Songs performed: "The Planetarium," "Can't Be Me," and "Infinity."
Beat-box by Carnage
Resources
Related Stories