Rock Kills Kid - in studio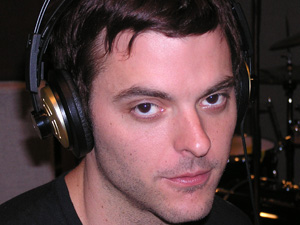 Los Angeles-based alt rock group Rock Kills Kid released a well-received EP in 2001 and then disappeared. Lead singer and songwriter Jeff Tucker tucked himself away in a studio for a few years, wrote over a hundred songs and emerged to record the group's first album, "Are You Nervous?"
The band now had to hit the road seriously for the first time; Tucker says he brushed up his live performances by studying DVDs of Springsteen and U2. He showed up with a guitar and play some solo tunes for Mary Lucia.
Songs performed: "Paralyzed," "Hideaway," and "Are You Nervous?"
Engineer: Michael DeMark
Guests
Resources
Related Stories