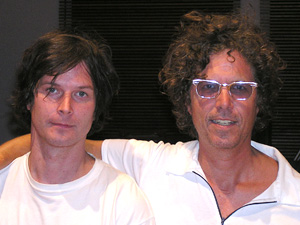 What started out as a not-so-serious diversion involving members some of the Midwest's most popular bands has transmogrified into on of the Midwest's most popular bands.
Gary Louris of the Jayhawks and Kraig Jarret Johnson of Run Westy Run joined Steve Seel in The Current studios to talk about Golden Smog's new album Another Fine Day.
Songs performed: "Beautiful Mind," "Gone," and "Think About Yourself."
Guests
Resources
Related Stories
Gary Louris and "Wordplay" Gary Louris of The Jayhawks and Golden Smog loves a crossword puzzle, so it is perfect that he wrote music for the new documentary "Wordplay" about the people who make crossword puzzles and the folks obsessed with solving them.