Cracker performs in studio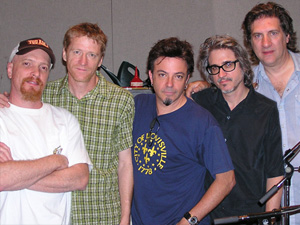 Cracker may be considered a somewhat traditional rock band, yet singer/guitarist David Lowery's roots were anything but traditional since he's fronted the '80s outfit Camper Van Beethoven.
Shortly after Camper Van Beethoven called it quits in 1990, Lowery began demoing material along with guitarist Johnny Hickman and bassist Davey Faragher, eventually going by the name Cracker.
They stopped by The Current to chat with Steve Seel and unleashed some exclusive tracks as part of their live In-Studio performance.
Songs performed: "Something You Ain't Got," "Everybody Gets One for Free," and "Give Me One More Chance."
Guests
Resources
Related Stories