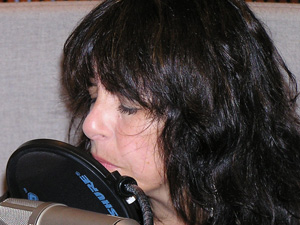 It seems a lot of singer-songwriters do their writing in the car while they're going cross-country. And a lot of those singer-songwriters come from Canada ... or so it seems.
Anyway, Lynn Miles writes in the car AND she's from Canada. And, she's passing through Minnesota in support of her latest album "Love Sweet Love" on Red House Records.
She stopped in the Morning Show studio and chatted with Dale and Jim Ed about songwriting, driving, and the big country north of us.
Songs:
Night Drive
A Thousand Lovers
Black Flowers
Guests
Resources
Related Stories