Black Angels perform in studio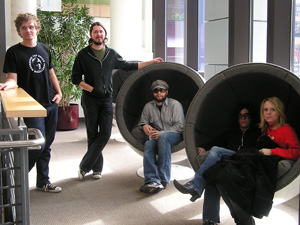 Formed in Austin Texas in May 2004, The Black Angels definitely have a love of all things '60s: From the trippy, Doors-like psychedelia right down to the strikingly cool, retro-style artwork.
They are currently touring in support of their latest CD "Passover," and stopped by The Current studios for a live performance and conversation with Danny Sigelman before their October 28 performance at the 7th Street Entry in Minneapolis.
Songs performed: "Better Off Alone," and "Blood Hounds On My Trail."
Guests
Resources
Related Stories