Jamie Lidell performs in studio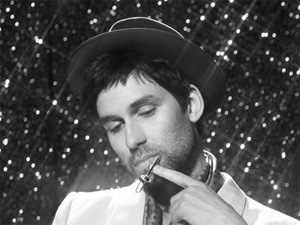 Born in England, Jamie Lidell is known for layering tracks made with his voice into a microphone, performing the percussion and melody as a sequenced beatboxing one-man band. Then over his augmented voices, he sings soul-inspired songs.
He stopped by The Current studios before his performance at First Avenue for a performance and chat with Jill Riley.
Songs performed: "Game For Fools," "What's The Use" and "Multiply."
Guests
Resources
Related Stories