Free Range Pickin' pulls together for the holiday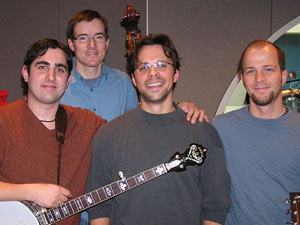 Free Range Pickin' has been quite busy this past year, although not necessarily together as a bluegrass band. They've all been involved in other recording and live projects with other bands.
They're back together for their third-annual holiday show at the Cedar Cultural Center. They stopped in the studio prior to the show to play for Dale and Jim Ed.
Songs performed: "Lonesome Stranger," "God Rest Ye Merry Gentlemen," and "Veil of Everyday."
Guests
Resources
Related Stories