Ol' Yeller at home on the Iron Range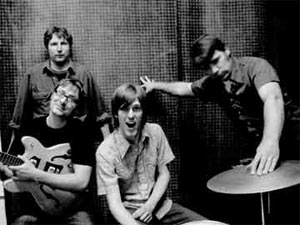 Rich Mattson formed Ol' Yeller after his beloved longtime band, The Glenrustles, went on an indefinite hiatus. Ol Yeller's latest album, Good Luck, won the Minnesota Music Award for Best Rock Album. It's the kind of music that sounds right at home in the dark confines of the 7th Street Entry or playing from a jukebox in Mattson's native Iron Range in northern Minnesota.
Mattson brought the whole band in to play in the Current studios for Mary Lucia.
Songs performed: "You Can Laugh," "Wherever You've Been," and "Country Hilt."
Guests
Resources
Related Stories