Vega4's McDaid puts his Diary to Music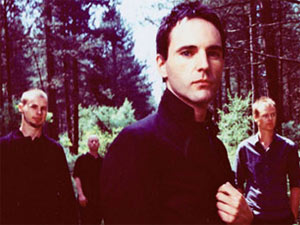 It's hard to peg Vega4's national identity. They formed in London, but actually have no current members from England. They do have a nice representation of the Commonwealth on the roster though; one member is from Canada, two are Irish and the guitarist is a Kiwi. They've played the United States before, but only one-off shows. This is their first tour.
The newest member of the band, Gavin Fox, joined singer Johnny McDaid in the studio to chat with Mary Lucia and play some songs from their latest release, "You and Us."
Songs performed: "You," "Bullets," and "Life is Beautiful."
Guests
Resources
Related Stories