Mando Diao: Live from SXSW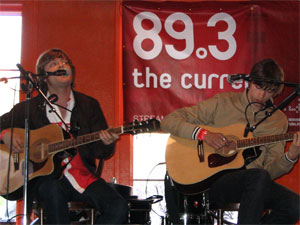 Mando Diao's plan when they formed was to save rock n' roll. The Swedish group claim to believe their recordings are better than anything by The Who, The Kinks, or The Small Faces.
The new album Ode to Ochrasy comes out in April.
Songs performed: "Sheepdog," "Ochrasy," and "Long Before Rock n' Roll."
Guests
Resources
Related Stories
1 Photo
Mando Diao: Gustaf Noren:, Mats Bjorke, Samuel Giers, C.J. Fogelklou, Bjorn Dixgard

(Photo courtesy Mando Diao

)