Essie Jain performs in studio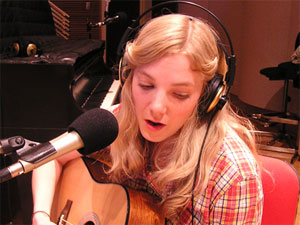 Essie Jain moved to New York City from England two weeks before September 11, 2001. Despite her parents worries, Jain stuck it out and has prospered in her new hometown. The opera-trained singer-songwriter doesn't sound very opera-y, but credits her two years of study for teaching how to control her voice. She sounds thrilled to have her first album out in the world.
Songs performed: "Understand," "Disgrace," and "Glory"
Guests
Resources
Related Stories