Tom Feldmann and the Get-Rites perform in studio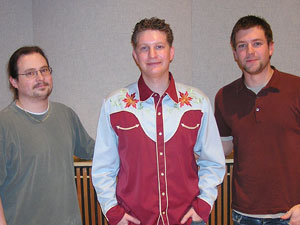 One wouldn't guess Tom Feldmann grew up in the Midwest after hearing his latest CD, and that's exactly the sound he was aiming for. His influences come from southern blues and gospel recordings.
He and his band, the Get-Rites are releasing their new disc, "Side Show Revival" at several locations around the metro area. They were in the studio to play some songs for Dale and Jim Ed.
Songs performed: "10,000 Chains," "Madgalene," and "Jesus."
Guests
Resources
Related Stories