The Frames perform in The Current studios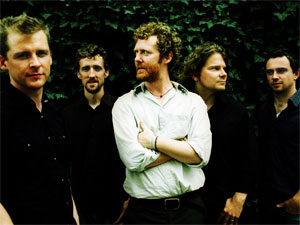 The lead singer of The Frames, Glen Hansard, started his career as a busker in Dublin. In 1990, he gathered together a bunch of musicians he knew from the streets and formed the band.
They quickly made a record for a major label and quickly got dropped. Instead of giving up, the band stuck it out and here they are many albums, many labels and many band members later.
Songs performed: "Falling Slowly," "Lay Me Down," and "Astral Weeks (Van Morrison cover)."
Guests
Resources
Related Stories