Jimmy LaFave performs in the Current studio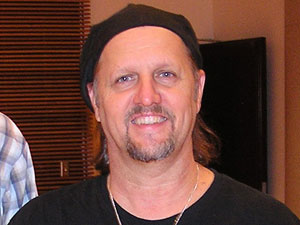 Austin, TX has loads of good songwriters. To be good songwriter them and to be making a living at it puts you in pretty good company. Jimmy LaFave is there.
LaFave's new album, "Cimarron Manifesto" on St. Paul's Red House Records, came out this spring and it's been number one on the Americana charts for a few weeks. He's playing songs from it on the road now with a top-notch group of Austin session players.
He was in the Morning Show studio recently to talk with Dale and Jim Ed.
Songs: "This Land," "Hideaway Girl," and "Dusty Old Fairgrounds."
Guests
Resources