Ben Lee performs in the Current studio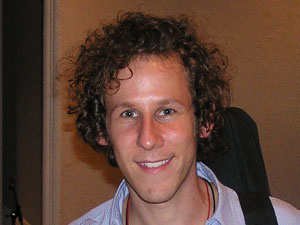 Much to his own surprise, more and more people are being exposed to Ben Lee's music. On the eve of the release of sixth solo effort, Ripe, the former Noise Addict stopped by on "day one" of a very brief, five-city promotional tour.
While he was here he talked with host Barb Abney about covering the entire Against Me album "New Wave," the formation and future of The Bens - the three-man tour including Ben Folds and Ben Kweller, playing for The Dali Lama, and the anxiety behind getting a green card.
Songs performed: "Love Me Like The World Is Ending," "Blush," and "Ripe."
Guests
Resources
Related Stories