The Fiery Furnaces perform in the Current studio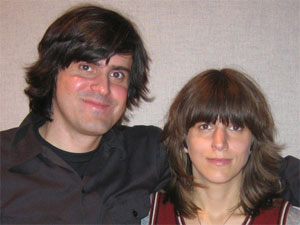 The playful indie-pop brother and sister duo Matt and Eleanor Friedberger of Brooklyn's Fiery Furnaces have just released their fifth full-length album "Widow City."
They performed a stripped down set and spoke with Mark Wheat about sports radio and going into business making band trading cards.
Songs performed: "Japanese Slippers," "Widow City," and "Ex-Guru."
Guests
Resources