Alice Peacock keeps the "up north" with her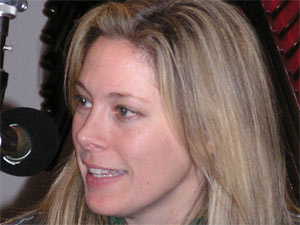 Growing up without a TV isn't all bad, according to Alice Peacock. Now living in Chicago, Alice hails from White Bear Lake, dontcha know. And she's quick to revert back to a heavy Minnesota accent on cue. Her newest record is "Who I Am" and according to her, she "did it her way."
Alice was back in Minnesota for a show and the holiday and stopped by the studio, along with Joel Sayles to chat with Dale and Jim Ed.
Songs performed: "Leading with My Heart," "Time," "Taught Me Well," and "Bliss."
Guests
Resources
Related Stories