Lightspeed Champion performs live from SXSW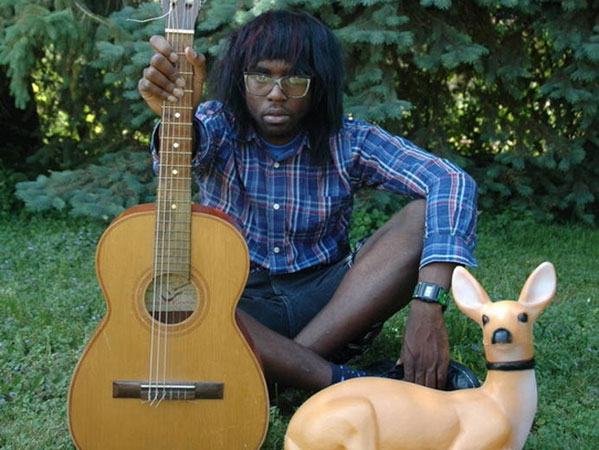 Devonte Hynes used to draw a comic strip called Lightspeed Champion to kill time while he was in math class. When his indie-buzz band Test Icicles broke up in 2006, Hynes resurrected the name for his new project.
He says the songs on Falling Off the Lavender Bridge originally started out as grunge/guitar based, but then evolved into something more intimate.
Songs performed: "Madame Vandam," "Tell Me What It's Worth," "Perfect Situation" [Weezer cover]
Guests
Resources
More Video
2 Photos
Lightspeed Champion

(Photo: Jessica Byrne

)

Lightspeed Champion performing as SXSW

(Minnesota Public Radio / Ali Lozoff

)
View 1 more photos