The Heavy performs live from SXSW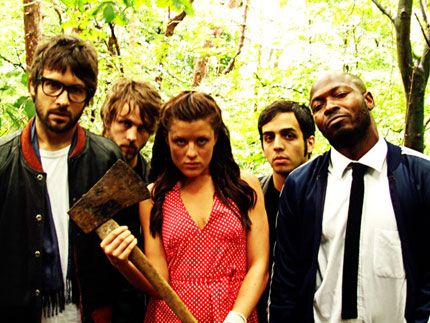 The Heavy hail from Noid, a small town in southwest of England. The band will be lumped in with the retro-soul revival, but The Heavy add cool lo-fi samples and facemelting guitar solos to create a one of a kind groove that's heavy, dirty, and funky.
Songs performed: "Coleen," "Sixteen," "That Kind of Man," and "Oh No!"
Guests
Resources
More Video
2 Photos
The Heavy

(Photo courtesy Nijatunes

)

Swaby: Vocalist for The Heavy

(Minnesota Public Radio / Matt Perkins

)
View 1 more photos