The Shackeltons perform in the Current studio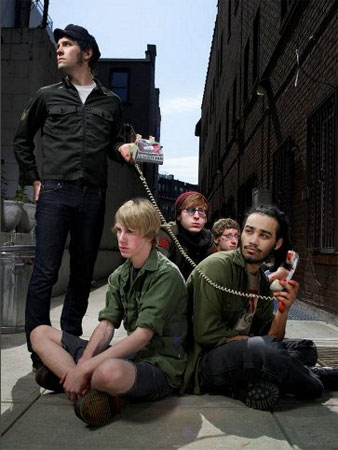 The Chambersburg, Pennsylvania five-piece known as the Shackletons brought their gritty, garage rock (and some fancy dance moves) to The Current.
Unfortunately, we cannot recreate the dance steps, but lead vocalist Mark Redding described the moves as best he could. He also described a near death experience. Neither of the two are related, but he discussed them with Mary Lucia before their show at the Triple Rock.
Songs played: "Your Movement," "The Breaks," and "Umbrella."
Guests
Resources