Black Kids perform in The Current studio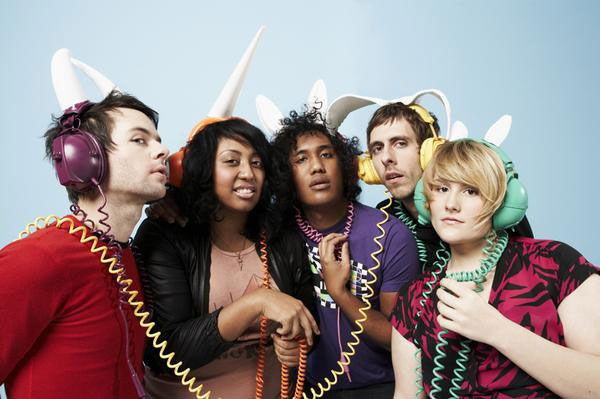 Two years ago, the band Black Kids were pretty much unheard of except in their hometown of Jacksonville, Florida. They met as youngsters while attending Sunday school classes and formed the band in 2006. The band is made up of the brother/sister combination, Reggie and Ali Youngblood, Dawn Watley, Owen Holmes, and Kevin Snow.
They posted their four-song EP on their MySpace page and received a lot of buzz, subsequently becoming one of the most talked about new bands in 2007. Their style of music combines '60s style pop, '80s new wave and upbeat dance grooves.
In early 2008, Black Kids toured the United Kingdom, and in April they performed at the Coachella Valley Music and Arts Festival in California.
They recorded their debut album, "Partie Traumatic" while in the UK with producer Bernard Butler, former guitarist of Suede.
Songs performed: "Look At Me When I Rock With You," "Partie Traumatic," and "I'm Not Going To Teach Your Boyfriend How To Dance With You."
Guests
Resources