Aviette performs in The Current studios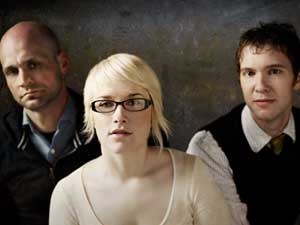 Self-described as "The Cure meets Sonic Youth," local indie rockers Aviette (pronounced Ah-vee-ette) are releasing their second album, "The Way We Met."
Aviette put their first record "Until We Hear from Dave" out on their own label, Draw Fire Records in 2006, and in the time, their label has grown just as much as their sound. Barb Abney chatted with the band about the future of the label and how Aviette's sound has developed since the release of their first album.
Songs performed: "Ghost Town," "The Way We Met," and "Laid."
Guests
Resources