Wayne Coyne brings Christmas to Mars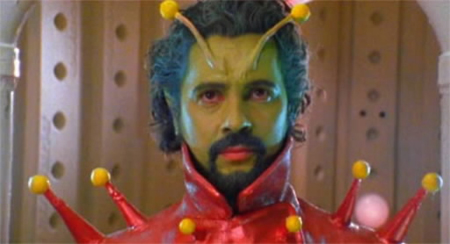 If any modern band could be described as taking whimsical freakishness to the realms of the transcendent, it would be The Flaming Lips - loved for their cinematic sound, hyper-quirky lyrics and sprawling stage shows featuring everything from fuzzy animal costumes to giant, translucent balloons.
It's natural, then, that the Lips' new dramatic feature film, Christmas on Mars - conceived by bandleader Wayne Coyne and billed as "a fantastical film freak-out" - should contain all of the psychedelia, drama, humor and hopefulness that fans have come to love about the band's music itself.
Coyne spoke with Steve Seel about the seven-year genesis of the film, and gave listeners some insight into his inspirations for it.
Resources
Related Stories
Wayne Coyne of the Flaming Lips at the Minnesota State Fair Wayne Coyne, the most dapper man in rock n' roll, joined Mary Lucia in front of a soaking wet crowd of fans at the Minnesota State Fair to discuss animal costumes, Jimmy Page's otherworldly presence, and why he considers the Midwest to be the best place to live.