School Of Seven Bells perform in The Current studio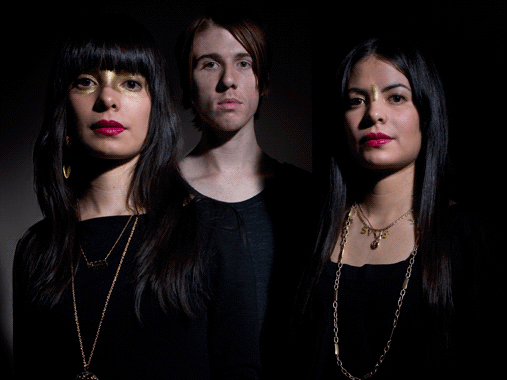 While Benjamin Curtis' band Secret Machines and twin sisters Alejandra and Claudia Deheza's band On-Air Library! were touring together in 2004, they decided to connect on a music project.
While watching television at 3 a.m., Alejandra caught a show about the School of Seven Bells: a mythical South American pickpocket academy that may or may not have existed in the '80s. The idea of seven minds working as one appealed to her, as did the phrase's cryptic musicality, and a creative spark ignited.
By the end of 2006, Curtis and the Deheza sisters had completely disappeared into the band School of Seven Bells.
Songs; "Connjur," "Iamundernodisguise," and "Caldo."
Guests
Resources