Ra Ra Riot performs in The Current studios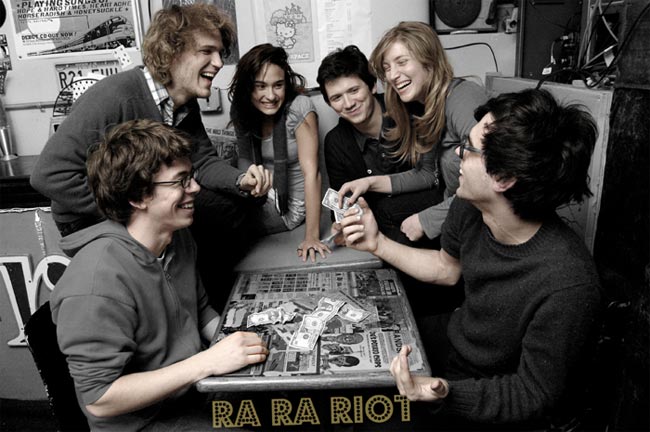 It is unusual for young, college bands to gain widespread critical acclaim just months after their formation, but that's exactly how Ra Ra Riots story began.
The six members of Ra Ra Riot, Milo Banacci, Alexandra Lawn, Wesley Miles, John Pike, Matthew Santos and Rebecca Zeller, began playing together while in school in Syracuse, NY. Months later they were playing the CMJ music festival and would soon appear at SXSW, soon boosting the tour rosters with the likes of the Horrors and Someone Still Loves You Boris Yeltsin, among others.
The band has continued to make waves in spite of the tragic loss of their drummer, John Pike, in 2007, and they released their much anticipated full length release, The Rhumb Line in August 2008. They are currently on a U.S. tour with Death Cab for Cutie and the Cold War Kids.
Songs performed: "Can You Tell," "Oh La," and "Dying Is Fine."
Guests
Resources