Peter Bjorn & John perform in The Current studios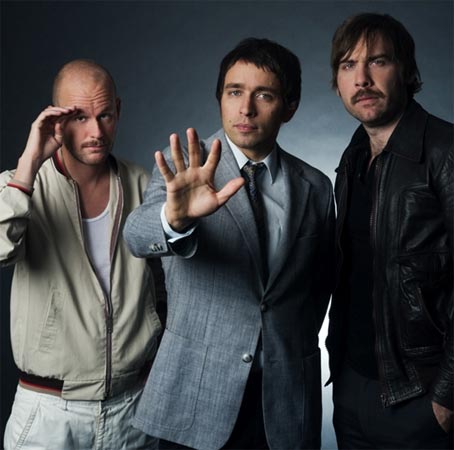 Although their breakout success came with "Writer's Block" in 2006, Peter Bjorn and John have been flexing their Swedish musical muscles for years before, and in their latest release they prove they'll be flexing for many years to come.
Their bold, electronic-driven sound explores uncharted territory in their 2009 release, "Living Things," where the band embraces their daring passion for synth-pop in a big way.
Peter Bjorn and John find their audiences in an array of musical arenas across the globe, making their sound truly versatile on the world music stage.
Songs performed: "Nothing To Worry About," "It Don't Move Me," and "Living Thing."
Guests
Resources
Related Stories
Peter Bjorn and John perform in the Current studios With the release of their third and most successful album, Writer's Block, Peter Bjorn and John gave us the year's most popular whistle on the track Young Folks which has been called an "Indie-Rock Anthem."
Peter Bjorn and John: Live from SXSW The sentence that follows is grammatically correct, it's just that the Swedish trio Peter Bjorn and John don't like commas. The group formed in Stockholm in 1999, but only really broke out with their third album and the single "Young Folks" which has been a hit in Australia, the UK, their home country and, of course, on YouTube.