Camera Obscura performs in The Current studios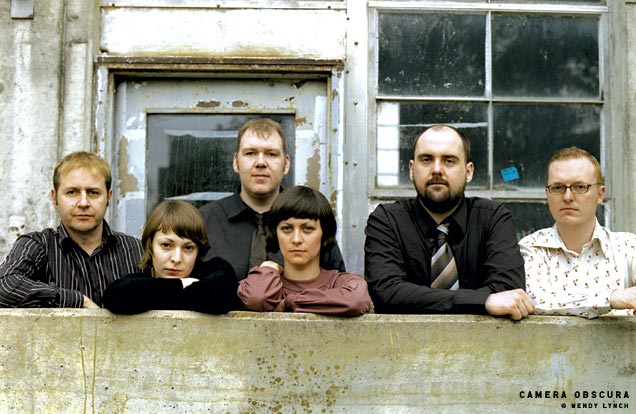 You'll be hard pressed not to love Scotland's Camera Obscura once they wisk you away into their romantic, flourishing pop melodies.
The group features organ, trumpet, mandolin and harmonica to enhance the typical guitar-bass-drum-vocal set-up, and has toyed with its expansive sound and size over the last decade, arriving after three albums in a sound that nurtures their delicate lyrics while pushing their pop roots forward.
"My Maudlin Career" was released in April of 2009, gaining rapid success on the independent music scenes.
Songs performed:
"Honey In The Sun," "French Navy," and
"Tougher Than The Rest."
Guests
Resources