Album Review: Neil Young Archives, Vol. 1: 1963 1972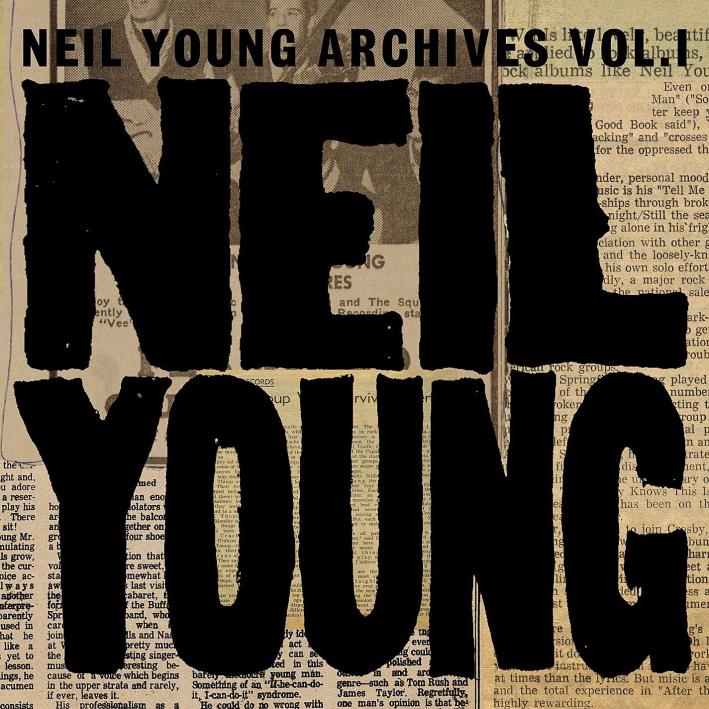 This week's CD of the Week is actually eight (discs, that is) as we showcase the long anticipated Archives Vol. 1, from Neil Young.
Covering the first 10 years of Young's career from 1963 to 1972, Archives Vol. 1 (the first of 5 decade-spanning box sets Young hopes to release) is chock full of rarities, out takes, and some of the most varied output from one of rock's most enduring and beguiling artists. Archives has been called a "game changer" for the presentation and distribution of music, as the sheer scope and volume of material makes it one of the most ambitious sets ever released. With the box coming out on CD, DVD, and Blu-Ray formats, it's the Blu-Ray version that has been leaving fans speechless, not only for its state-of-the-art fidelity and the incredible multi-media included, but also for the fact that Neil isn't done compiling. The Blu-Ray technology allows Neil himself to digitally send extras to fans as he uncovers more material — "you've got mail, it's another song from Neil Young!"
While it's easy to get lost in the amazing technology behind the set, it's what's in the grooves that makes Archives Vol. 1 such a revelation. From his earliest days with his high school surf rock band (from Winnipeg — think about that!) The Squires, the set follows Young's evolution as a guitarist, writer, and (eventually) singer. Following Young's evolution from Dylan-esque folkie to psychedelic rocker and alt-country pioneer with Buffalo Springfield, the box covers early solo efforts, mega-stardom with Crosby Stills Nash and Young and solo classics like Harvest and After the Goldrush. As Neil said later, "'Heart of Gold' put me in the middle of the road. Traveling there soon became a bore, so I headed for the ditch." While we'll have to wait for Archives Vol. 2 to hear the results of those mid-'70s forays off the road, Archives Vol. 1 gives us a fascinating view of every lane on Neil's highway up to that point, plus his garage, songwriting attic and a few wipeouts along the way. Some of the box's live sets have been made available over the past two years as Young geared up for the full set's release, but with 128 songs included (plus a few dozen extra tracks hidden as "easter eggs" in disc menus and navigation panels), there are surprises to be had for even the most completist Neil Young fan. From early versions of "Sugar Mountain," "Birds," and "Everybody Knows this is Nowhere" to his early biggest hits and up through the first ever reissue of Young's 1973 film Journey Through The Past.
Archives Vol. 1 is far from the first attempt form Neil Young to put his work into perspective. Starting with Journey Through the Past, he has been an artist that looks both forward and backward simultaneously. Even as he was always striving ahead to follow his artistic whims (whether commercially viable or not), Young also set the bar high when he first compiled much of this material on 1977's Decade triple-album.
Inside Archives Vol. 1's leather bound 236-page book are dozens of revealing photos (Neil catching a fish at age 4!), handwritten lyrics, and a detailed master list of sessions — which leads to the only complaint so far from the hardcore fans: where is the rest of the unheard material? Could the set have included still more demos and outtakes, and what about the intriguing songs recorded by The Mynah Birds (a short-lived Motown-signed rock band from the mid-'60s featuring both Neil Young and Rick James!)? One hopes that the Archives will keep growing down the road with more of these nuggets and surprises from Neil.
In the meantime, if you're a fan of Neil — or of the current generation of Young disciples like Fleet Foxes, My Morning Jacket, Blitzen Trapper et al — and you've got a long weekend to get lost in a haze of multimedia bliss, Archives Vol. 1 is an amazing portrait of one of our greatest artists.