White Rabbits perform in The Current studio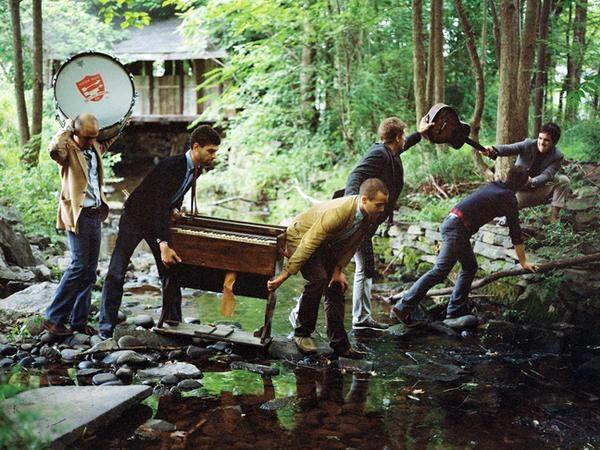 Since finding their beginnings in Columbia, Missouri, the White Rabbits now call Brooklyn home and have exploded musically with their quirky sextet setup and power-pop hooks.
The perfect combination of college friendship, a move to the East Coast, and musical networking know-how allowed Greg Roberts and Stephen Patterson to successfully expand their original sound with Alex Even, Adam Russell, Matt Clark and Jamie Levinson.
Bursting with dual drums and moody experimentation, the band currently enjoys working with TBD records, releasing their second full length entitled "It's Frightening."
Songs performed: "The Saleman," "Percussion Gun," "Rudie Fails," and "The Lady Vanishes."
Guests
Resources