David Bazan performs live in The Current studios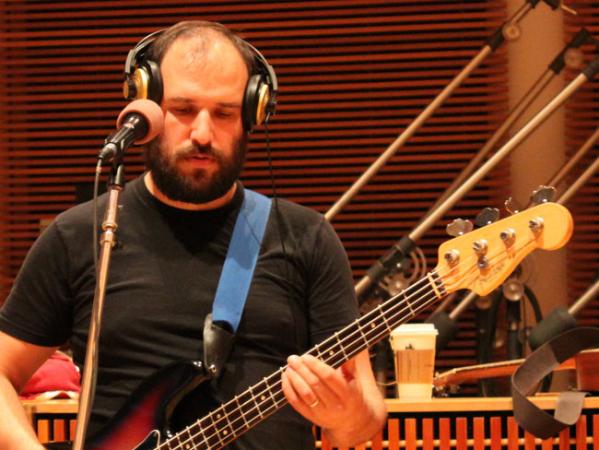 After nearly 15 years as a band member and side-project collaborator, David Bazan has finally released his debut solo album, "Curse Your Branches", on Barsuk Records. Bazan began his songwriting career as a member of Pedro the Lion in 1995, and has since collaborated with Vic Chesnutt, Micah P. Hinson, and many others.
Bazan was named one of the Top 100 Living Songwriters by Paste Magazine and has been a member of electronic pop group Headphones.
He stopped by The Current studios for a live performance.
Songs performed: "When We Fell," "Heavy Breath," and "Please, Baby, Please."
Guests
Resources
Related Stories
David Bazan performs in the Current studio The lead singer of Pedro the Lion is currently touring in support of his latest solo effort "Fewer Moving Parts." He talked about his other solo projects, touring with Vic Chestnut, and working while wearing pajamas.
Undertow Orchestra - Live in studio Undertow Orchestra is made up of four of today's most under the radar yet prolific singer-songwriters: David Bazan of Pedro The Lion and Headphones, Vic Chestnutt, Mark Eitzel of American Music Club, and Will Johnson of Centro-matic. Johnson's Centro-matic band mate Scott Danbom joined the Orchestra on piano and violin.