Album Review: Julian Casablancas - Phrazes for the Young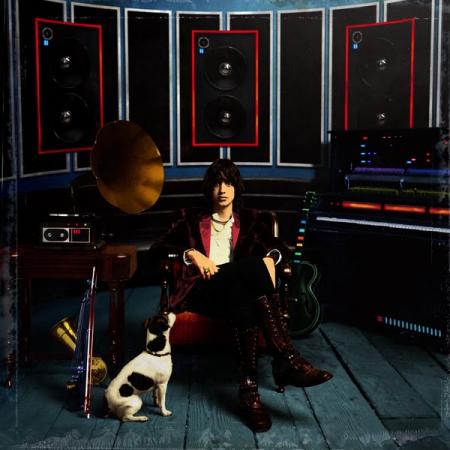 Looks like the Strokes will return with tour dates and possibly a new album in 2010. While they continue their hiatus, the band's singer, Julian Casablancas is the last (but not least) Stroke to have a side project. His solo album is called Phrazes for the Young. The album was produced by Jason Lader and "it producer" of the moment, Mike Mogis.
It's an odd little album. Little it is, it contains only 8 songs, though most of them clock in at over 5 minutes in length. By the sound of it, Mr. Casablancas has a fondness for the 80's. "Glass" reminds me of Gary Numann, "Left & Right in the Dark" hinted at, of all things, Flock of Seagulls. Most tracks feature more keyboards, synthesizer and electronic drums than electric guitar. You can also detect that he had a bunch of fun making this album.
Once you get past the initial shock of the 80's sheen, Phrazes for the Young is a very charming album. On the album's lead track, "Out of the Blue," Casablancas shines, delivering his vocals with less of that "singing through a megaphone" style he uses so successfully with the Strokes. His lyrics aren't too shabby either. I love the line, "Yes, I know I'm going to hell in a leather jacket/But at least I'll be in another world while you're pissing on my casket!" The song has a jangly rock sound, less of that punky edge favored by the Strokes. It's sunny, blissful & soothing.
The album isn't all cheesy '80s sounds. "Chords of the Apocolype" features a church like organ and an incredibly soulful, almost gospel, vocal from Casablancas. The guitar is straight out of Queen song. Another highlight is "Ludlow Street." A boozy little carnival tune, as he reminisces of a stroll through New York's lower east side. The very odd banjo featured in this one makes me grin!
Phrazes for the Young shows a fun and interesting side from the singer of one of the 2000's most beloved bands. It appears to me that Julian Casablancas has raised the bar for the next Strokes album.