Brother Ali performs live in The Current studios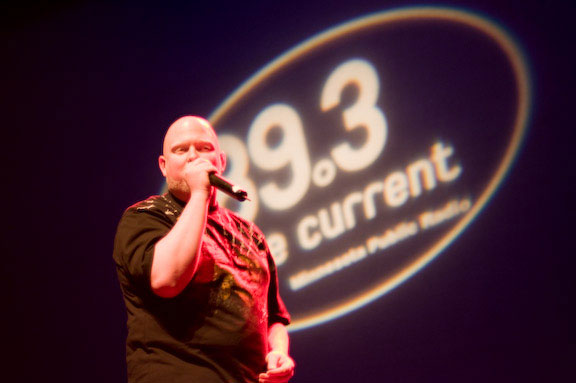 With lyrics that showcase his lyrical prowess and a personal story that's as interesting to hear as to read, local hip-hop virtuoso Brother Ali has made an unparalleled mark on the world of independent hip hop.
His latest album, titled "Us," showcases his socially-conscious wordplay and his mastery of personal narrative.
Songs performed: "The Preacher," "Tight Rope," and "Fresh Air."
Guests
Resources
Related Stories