Dosh performs in The Current studios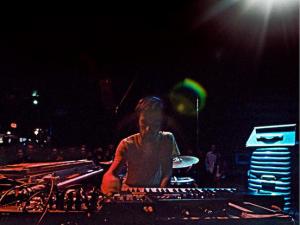 Dosh is a master at creating lush soundscapes with little more than a piano, drums and a few choice electronics. Enlisting help from friends such as Andrew Bird, Mike Lewis, Jeremy Ylvisaker and more, Dosh has created his fifth album, "Tommy."
"Tommy" is set to be released on April 13, 2010 on Anticon Records. For fans who can't wait, the entire album has been leaked. To hear the new album, get your quarters ready: all of the songs can be found in the Triple Rock Social Club's juke box.
Songs performed: "Subtractions," "Gare de Lyon," "I Think I am Getting Mamed" and "Conference Day (improvisation)."
Resources