Album Review: Arcade Fire - The Suburbs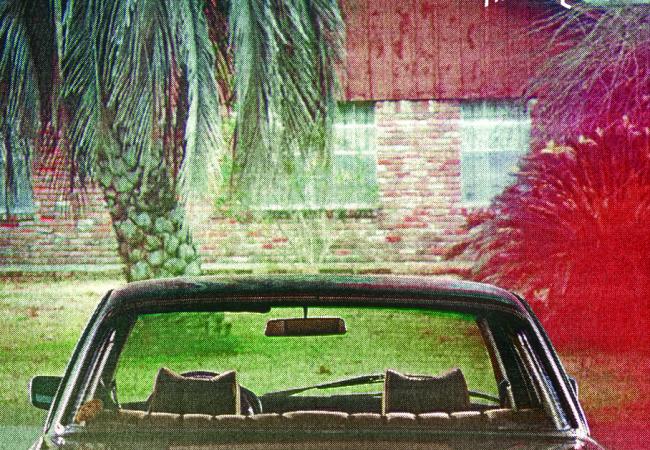 Is it just me, or does the release of Arcade Fire's third full length album The Suburbs feel like the biggest moment in indie rock since Radiohead dropped OK Computer on us back in 1997? Like Radiohead at that point, Arcade Fire are in a place where every move they make is dissected and analyzed. The pressure is on to live up to and surpass what they've already done, which isn't easy when so many bands have taken their template and built of late. But build on it is what they do — taking their strengths further, and like Radiohead, just maybe delivering a career masterpiece.
While Arcade Fire 2007's Neon Bible implored us to "Keep the Car Running" till we reached a place where "No Cars Go," on Suburbs the cars seem to be going round and round, searching for a connection that's fleeting. Dissecting North America's love/hate/safety/boredom relationship of growing up in The Suburbs is far from new lyrical territory in 2010. But like their previous loosely conceptual albums ruminating on Life, Death, and Cold (Funeral) and Celebrity Culture, Religious Zealots, and War (Neon Bible), Arcade Fire have delivered a tremendous album, filled with anthems and observations both societal and private, and unlike most indie rock, they aren't afraid to be anthemic and big (sans irony), while also being intimate and personal.
Before relocating to Montreal and forming Arcade Fire, band leader Win Butler grew up outside of Houston as the town was sprawling out, a time he returns to in the title track that kicks off the record ("when all the houses they built in the '70s finally fall / it meant nothing"). Restless days, car keys, furtive meetings, the album returns much of our urban hipsterdom to a time both more simple and more nuanced. Like so many city dwellers that grew up in the 'burbs, those cul-de-sacs were both havens and traps for us. As part of a generation growing up between Vietnam and Iraq, Butler reflects on the transitory nature of suburbia ("This town's so strange, they built it to change, and while we are sleeping the streets they re-arrange"), and manages to celebrate and bemoan it simultaneously.
Arcade Fire, with their 7-member collective vibe, their smart update of David Byrne's paranoia/grace/voice, and their general Canadian-ness have gone in the 7 years since we met them from Cool New Thing to Standard Bearer in Rock. Now the phrase "Arcade Fire-ish" has been tossed around so easily and the amount of copycat/influenced artists grows weekly. Maybe because I have a simliar mix of sun-drenched nostalgia and cynical disdain for suburbia, but this record resonates on all levels to me — more so than Funeral or Neon Bible, and those were some of my favorite albums of the '00s. While one could debate who was the most important band of the past decade — Radiohead? Wilco? Arcade Fire? White Stripes? — with the first shot fired of the new decade, Arcade Fire have created what might be their best album yet.