The National perform in The Current studios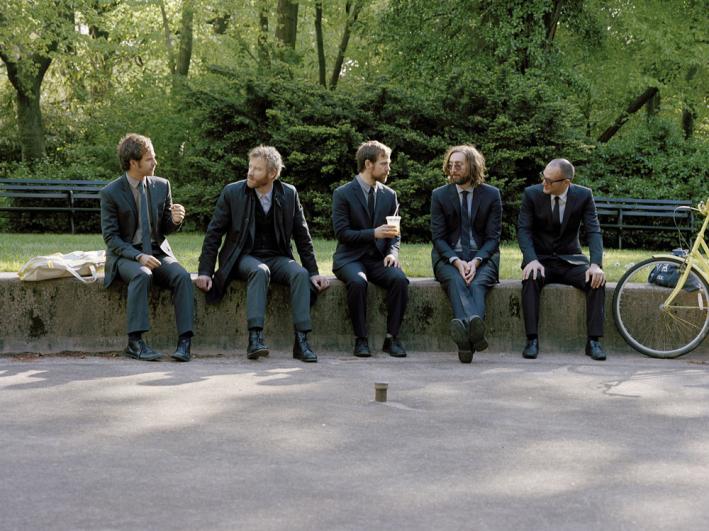 Brooklyn-via-Ohio quintet The National have been peddling their slow-burning, epically emotional brand of indie-rock to growing acclaim for the last decade. It was their third album, 2005's "Alligator," that first caught the attention of fans and critics, and 2007's "Boxer" cemented their status as one of the best bands working today.
Earlier this year, The National released their fifth LP, "High Violet," to widespread critical acclaim and unexpected chart success -- the album debuted at #3 on the US albums chart, and reached in the top 10 in nearly a dozen other countries. The album's sound is stark, brooding rock, much like the band's previous work. This time out, though, The National have the chops and the confidence of a band working at the height of their powers. With one of 2010's best rock records yet under their belts, it's not hard to see why the band recently sold out two nights at Minneapolis' First Ave.
The National stopped by The Current studios last week for a live performance.
Songs performed: "England," "Terrible Love," "You Were A Kindness" and "Bloodbuzz Ohio."
Guests
Resources
Related Stories
The National perform in the Current studio Described as darkly melodic, The National originated in Cincinnati, but came together in Brooklyn. They have recently released Boxer, their follow-up to their 2005 release Alligator.
The National perform in studio It wasn't until they moved to New York City from Cincinatti that the members started playing together. The group joined Danny Sigelmann in the Current studios to perform and discuss life in a band with your brother.