Jessica Lea Mayfield performs live in The Current studio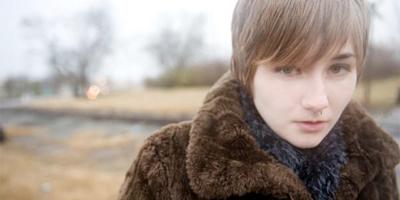 At the age of 21, singer-songwriter Jessica Lea Mayfield has been in the music business nearly her entire life. She began touring with her family at the age of four and then began singing with them when she was eight. Then at only sixteen, she started working with fellow Ohioan Dan Auerbach - one half of The Black Keys - when she was just sixteen.
Known for writing evocative and intimate lyrics surrounding the demise of relationships, Mayfield worked with Auerbach on her debut album "With Blasphemy So Heartfelt" in 2008. After its release, she toured with The Black Keys, The Avett Brothers, and Ray LaMontagne among others. Her follow up, "Tell Me," is out now.
Songs performed: "Blue Skies Again," "Sometimes At Night," and "Our Hearts Are Wrong."
Guests
Resources
Related Stories
Dan Auerbach performs in The Current studio Dan Auerbach wants to make records like RZA of the Wu Tang Clan. Like RZA, Auerbach takes his influences and feeds them into music except he takes it into another direction to make his gritty, soulful blues on his new solo album "Keep it Hid."