4onthefloor perform in The Current studio
Recently crowned the victors of the Vita.MN Are You Local? Best New Band search, bass drum stompin' and blues infused 4onthefloor are worthy of their newest accolade. 4 band members, 4 bass drums, 4/4 time, and a recently released album 4x4 all add to 4onthefloor's exponential rock powers.
Songs Performed: "Junkie," "Lionhearted," and "On Tuesdays."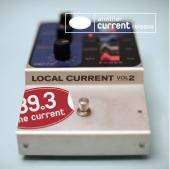 This performance is a part of Local Current Vol. 2, a compilation of local in-studios recorded at The Current in 2011.
Guests
Resources
4 Photos
4onthefloor

(Nate Ryan

)

4onthefloor

(Nate Ryan

)

4onthefloor

(Nate Ryan

)

4onthefloor

(Nate Ryan

)
View 3 more photos