Sloan performs live in The Current studio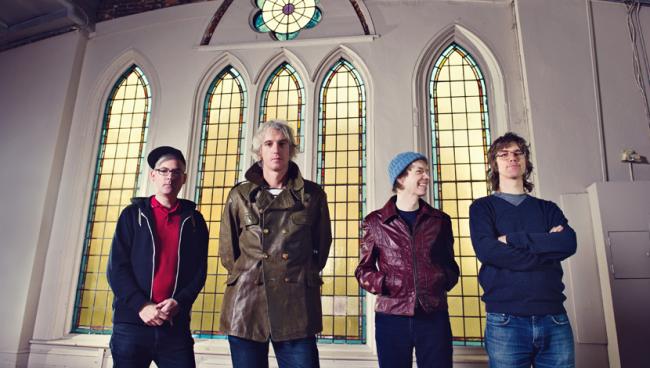 Unusual for most artists, each member of the band Sloan, which has maintained the same lineup for decades, contributes equally to songwriting. And at their live shows, each member switches instruments accordingly. They got their name from a friend, who was nicknamed "the Slow One" by his boss, but in the man's French accent, it sounded more like "Sloan."
Hugely popular in Canada, Sloan arguably achieved success in the United States after their eighth album. The band's 2011 release, their tenth album The Double Cross, coincides with the 20th anniversary of their first show.
Songs performed: "She's Slowin' Down," "Beverly Terrace," and "Laying So Low."
Guests
Resources