Flower Pickin' with Mary Flower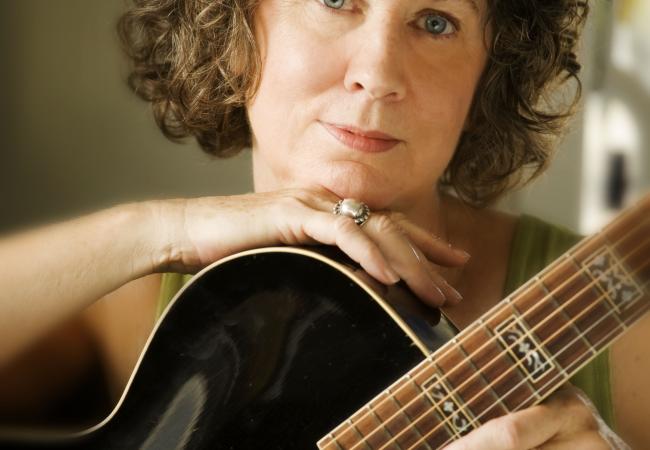 How many kinds of guitar picking styles are there? Mary Flower knows most of them. But the kind she's known most for is the "Piedmont" style of finger picking, one that she says isn't being held up by the new performers of today.
Mary Flower's new album is titled "Misery Loves Company" in which she stripped down the production and tried to return to the basics: just her, a guitar, and a neighbor. In this case, the neighbors are literally just that - all musician friends from the Portland, Oregon area who took turns playing duos with Mary throughout the album.
Mary was in Minnesota recently for a series of shows and stopped in to the Radio Heartland studio.

This in-studio feature aired on
Radio Heartland
September 20, 2011.
Guests
Resources