Matt Latterell performs in The Current studio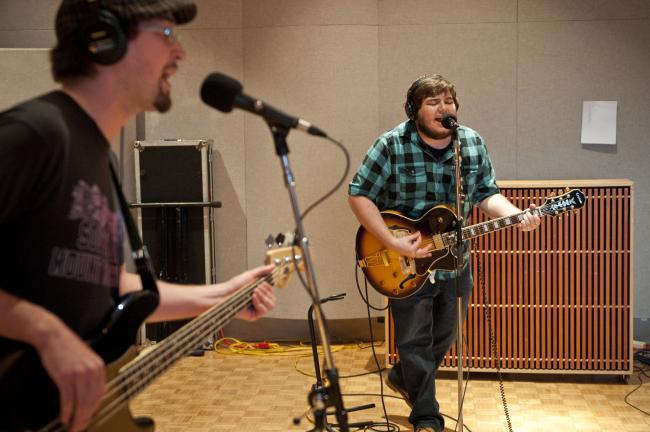 Hailing from Foley, Minn., the county seat of Benton County, Matt Latterell has been crafting songs for the past 13 years. Now a resident of Northeast Minneapolis and a regular performer at the 331 Club, Matt has honed in on his country-meets-indie sound. On his keenly observant second full-length release Life on Land, Matt jabs at modern society and what he finds laughable. Although he recorded the album mostly on his own, Matt enlists help from his former Foley drum line member Reed Pagel, Zoo Animal's lead singer Holly Newsom and Heiruspecs and Big Trouble guitarist Steve McPherson to bring Life on Land to the stage.
Life on Land is the first release on the local label Suntanman Records established by Holly Newsom. The Release show for Life on Land is Thursday, October 13th at the Cedar Cultural Center.
Songs performed: "The Kids Are All Adults," "Hostage" and "Still Trying To Leave You."
Guests
Resources
1 Photo
Matt Latterell

(Nate Ryan / MPR

)