The Wombats perform in The Current Studio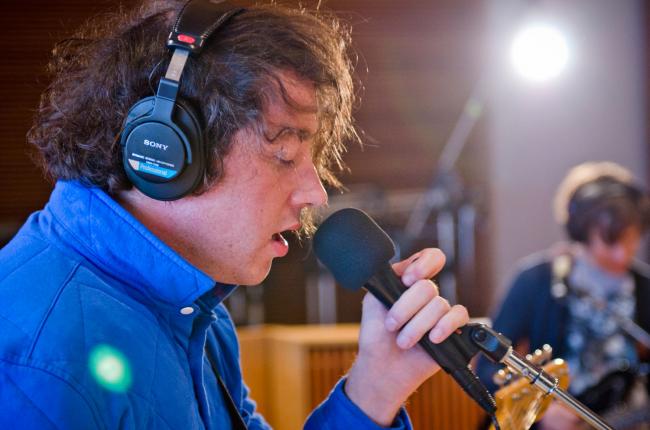 Led by singer, guitarist, and main writer Matthew Murphy, The Wombats formed at the Liverpool Institute for Performing Arts back in 2003. While the debut saw limited success in the States, the band hit the Top 10 in the UK and they found themselves at Glastonbury and other festivals, setting the stage for their second album, This Modern Glitch.
Propelled by a handful of singles, This Modern Glitch has helped The Wombats achieve a moderate amount of popularity, and their energetic, dancefloor-friendly songs make their live shows immediately compelling.
They stopped by the Current Studio before their show at the Varsity Theater Nov. 7, 2011.
Guests
Related Stories
3 Photos
Tord Overland Knudsen of the Wombats

(MPR Photo / Nate Ryan

)

Dan Haggis of the Wombats

(MPR Photo / Nate Ryan

)

The Wombats tour case

(MPR Photo / Nate Ryan

)
View 2 more photos