Mike Doughty performs in The Current studios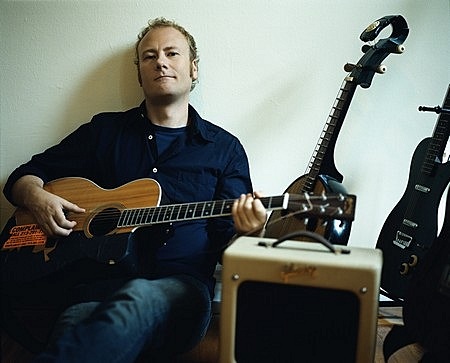 Mike Doughty led the influential band Soul Coughing in the 1990s, a group known for an idiosyncratic sound rooted in improvisation. At the turn of the last decade, he made his way into the solo scene, soon signing to Dave Matthews' label ATO Records.
Since then, he's released a dozen recordings, including a live album made in Minneapolis at the Woman's Club Theater. The veteran alt rock musician shows no signs of slowing down. Collaborating frequently with other artists, including Barenaked Ladies and They Might Be Giants, Doughty is back for his fourth proper studio album, Yes and Also Yes. One of the standout tracks, "Holiday (What Do You Want?)," features Rosanne Cash.
Mike Doughty stopped by The Current studios to play a few songs and chat with Mary Lucia.
Songs played: "Day By Day By," "Na Na Nothing" and "Telegenic Exes # 2 (Astoria)."
Guests
Resources
Related Stories
Mike Doughty performs in The Current studio Mike Doughty began his music career as frontman for the band Soul Coughing in 1992. In 2008 Mike Doughty is back with a brand new album entitled, "Golden Delicious" and sounding better than ever.
Mike Doughty performs in studio Doughty spent the majority of the '90s as the frontman of Soul Coughing until their demise in 2000. He has spent the past few years touring the country as a solo artist. He joined Mary Lucia in the Current studios to talk about his connection to Minnesota and perform new songs.
Mike Doughty performs in studio Making his second appearance in the Current studios, Mike Doughty brought a full band this time and revealed to Mary Lucia his recurring nightmares about fronting his former band, Soul Coughing.