Album Review: Noel Gallagher - Noel Gallagher's High Flying Birds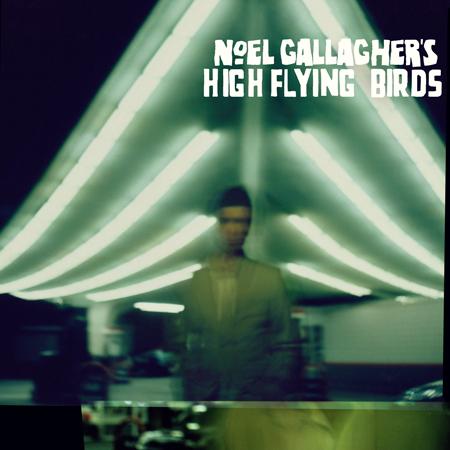 Oasis has always been taken to task for their generous lifting of hooks and sounds from some of rock's biggest groups. Interestingly enough, this has never bothered me. Maybe it's because I too love the Beatles, the †Rolling Stones and The Stone Roses.
With the disbanding of Oasis, Liam took the opportunity to in many ways to pick up where the band left off with his new project Beady Eye. Noel's declaration of independence from wingnut brother Liam has resulted in an unexpected endeavor: his solo CD Noel Gallagher's High Flying Birds. You want it, he's got it in there: big guitars, strings, saws, choirs and horns!
I remember reading an interview with Noel before hearing any of the record and I laughed as I thought he was toying with the writer when he described the sound as ranging from rock to soft pop and Vaudevillian-like tunes. Now that I've heard it, though, I know he wasn't kidding.
Lyrically, it's not a huge departure from Oasis, although on this album, he's maybe †no longer gonna live forever — and maybe even he has admitted to not †knowing what the hell a wonderwall is, or how is it faster than a cannon ball...
At any rate, despite being a solo record, there's nothing overly intimate about this collection of tunes. It's as if Noel was made to write songs for stadium sized sing alongs — again, a fact that does not bother me. Not everyone has to make the Bob Dylan Basement Tapes to earn rock credibility for me.
†
Not all the songs are fist-pumping soccer hooligan anthems, actually... †far cry from it. "If I had a Gun" unexpectedly †features lap steel and has an easiness that feels truly effortless. "The Death Of You and Me" is both†creepy and pretty.
Noel Gallagher's High Flying Birds finds Noel building on twenty years of rock stardom. It's obvious it has all gone to his head in a most productive way... a fact that does not bother me in the least.