Album Review: Doomtree - No Kings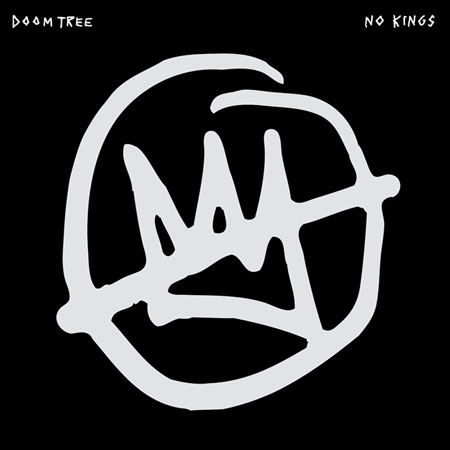 In today's market, it is becoming increasingly more important to establish a personal connection with the fans. That gives Doomtree a bit of an edge on much of the competition. Not only do they have a crew of individuals that can engage different people via tours, albums, and social media, but there is also a range of different personalities and style preferences that can connect with people in various walks of life. The key to effectively using that power is to know how to bring it all together... a.k.a collaboration. And "No Kings" is Doomtree's most collaborative effort to date.
Per usual, you have the expected — yet unknown — match-ups of the MCs from song-to-song to keep you guessing, but there is also a lot of collaborative production taking place as well (watch the video they made about writing the record). It's those combined forces that make the album sound big and layered with lots of texture, while maintaining a balance between being abrasive and sounding too polished.
Vocally, each MC adds a specific highlightable quality: Cecil Otter, excellent creative technical writing; Sims, great technical rapping; Dessa, diversity of style; Mike Mictlan, aggressiveness; and P.O.S., pure personality and wit.
8 of the 12 tracks have at least 4 of the 5 MCs in the crew and those generally result in the best cuts on the album. The exception to the rule is "Punch Out", which only features Sims & Mike Mictlan on a brutally beautiful Lazerbeak beat. Clocking in just shy of two minutes, it attacks... and abruptly ends in a flurry of maniacal drum rolls, and leaves you wondering what hit you.
Other track highlights include "Beacon", "Bangarang", "No Way" and, the full crew effort, "Fresh New Trash."
"Fresh New Trash" features all 5 MCs and is produced by all of the crew's producers: Cecil Otter, Lazerbeak, Paper Tiger, and P.O.S. It's tracks like this that get your mind wondering which producer added what elements to the song. It serves the album well as the closing track, leaving you hungry for more Doomtree -- both as a collective and as individual members.
While listening to this album, I can't help but think how effectively it is going to translate into the live show. The huge sound is going to fill any room, the sense of urgency in the music will captivate the audience, and the constantly rotating cast of MCs will never leave time, need or want for a breather. Sounds like a perfect set up for the best Blowout yet...